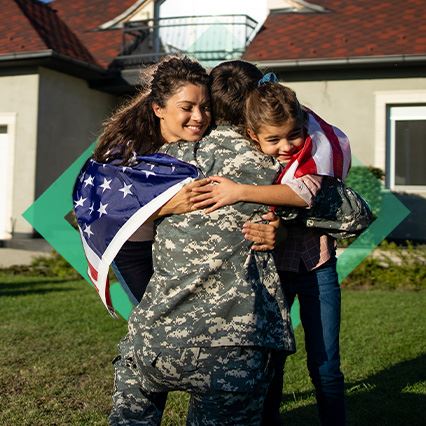 Georgia Veterans Disability Lawyers
We Are Dedicated to Standing Up for the Injured
A VA disability lawyer can provide a critical resource for veterans who've received an unfavorable decision in their benefits case. Here's what you need to know about VA disability benefits and how the right attorney can help.
What Does A VA Disability Lawyer Do?
Are you a veteran with a service-connected disability? You're not alone.
In fact, according to the Bureau of Labor statistics report of August 2020, 4.7 million veterans, or 26 percent of total Veterans, had a service-connected disability that qualified for benefits assistance.
Among veterans with a service-connected disability, 27 percent reported a disability rating of less than 30 percent, while 44 percent had a rating of 60 percent or higher.
Among veterans who served during Gulf War-era II, 40 percent (1.8 million) reported a service-connected disability. Among Gulf War-era II veterans with a service-connected disability, 19 percent reported a disability rating of less than 30 percent and 54 percent reported a disability rating of 60 percent or higher in August 2020.
These statistics tell their own story—a story of veterans who put their bodies and minds on the line while serving and who must seek benefits to help them and their families once their service is complete.
Yet, according to the Veterans Affairs (VA) website, 75 percent of initial applications for disability benefits are denied. Denials may come as a result of insufficient medical evidence or incorrectly filed paperwork. However, denials or low disability ratings may also occur through no fault of your own, due to missteps by VA employees in considering the evidence, invalid VA medical exams, and other mistakes outside of your control.
If a veteran is denied benefits or assigned a disability rating lower than the severity of their disability, they should strongly consider filing an appeal of their decision.
Defining VA Disability
VA disability is a monthly, tax-free compensation program for former U.S. military service members injured or suffering from a chronic disability related to their time in service, or whose pre-existing condition their duties exacerbated.
Veterans will receive a combined disability rating between 0 and 100 percent disabled based on the severity of all service-connected conditions. Unlike other disability benefits, programs such as Social Security, your ability to work is not a relevant factor in determining if you're disabled. Note: If your disability prevents you from working and you meet other specific qualifications, you may be awarded Total Disability Based on Individual Unemployability (TDIU). This means the VA finds that you are unemployable based on your service-connected conditions, and will pay those who qualify at the 100% benefits rate even though your rating is not 100%.
Veterans may qualify for benefits stemming from physical or mental conditions developed during or after their service. Physical injuries during service are common, as are mental conditions brought on by the rigors of active duty, including post-traumatic stress disorder.
Chronic and pre-existing conditions made worse by your military service are also covered by VA disability in some situations where the connection to your time in service is established.
Here's a breakdown of how the VA determines that a disability is service-connected, and therefore qualifies: A service-connected disability is defined as one of the following:
Direct Service Connection: This means you got sick or injured while serving in the military and can link your current condition to the illness or injury, or you suffer a chronic condition that began during service and later developed into a current disability.
Secondary Service Connection: Secondary disabilities are those caused or aggravated by an existing service-connected disability. For instance, common secondary disabilities include certain types of nerve and heart damage, renal complications, and degenerative arthritis of the spine, among others.
Aggravated Disability: You had an illness or injury before you joined the military, and serving worsened the condition. You may have to prove the worsening of the condition is connected to your military service and not caused by the natural progression of the disease.
Presumptive disability: Some Veterans may be presumed disabled based on the specific nature of their service, such as if they served in Vietnam and were exposed to Agent Orange, or were a POW. Learn more about presumptive disabilities here.
You may also file a claim for increased compensation for an approved disability, additional benefits, or new evidence for a denied claim.
If you received a discharge other than honorable, were discharged for bad conduct, or were given a dishonorable discharge, you may need to apply for a rating discharge upgrade in order to apply for VA compensation.
How Do I Apply for VA Disability?
You can file for VA disability benefits at any time including up to 180 days prior to leaving the service. However, filing as soon as possible after the disability first appears is preferable. This is because the longer you wait, the harder it can be to prove a medical connection to your service.
You can file your claim online with the VA. Alternately, you can visit your local VA office, or send the appropriate paperwork to:
Department of Veterans Affairs
Claims Intake Center
PO Box 4444
Janesville, WI 53547-4444
You will need to provide the proper forms and medical evidence to prove your disability. A trained VA attorney-representative should be able to assist you with gathering and submitting this information. This may include:
VA records related to your claimed conditions or that show your rated disability has gotten worse
Private medical records and hospital reports related to your claimed conditions that show your disability has gotten worse
Service records
Disability Benefits Questionnaire (DBQ)
VA Compensation and Pension (C&P) exam
Nexus letter (written opinion establishing service connection) from VA or private doctor
Supporting written statements (Buddy Statements) from people who know you well, or with whom you served
Special Circumstances
In certain circumstances, you may need to file additional forms, listed here.
These circumstances can include those filing as National Guard or Reserve members, those suffering PTSD, or those seeking special benefits such as specially adapted housing or an automobile allowance.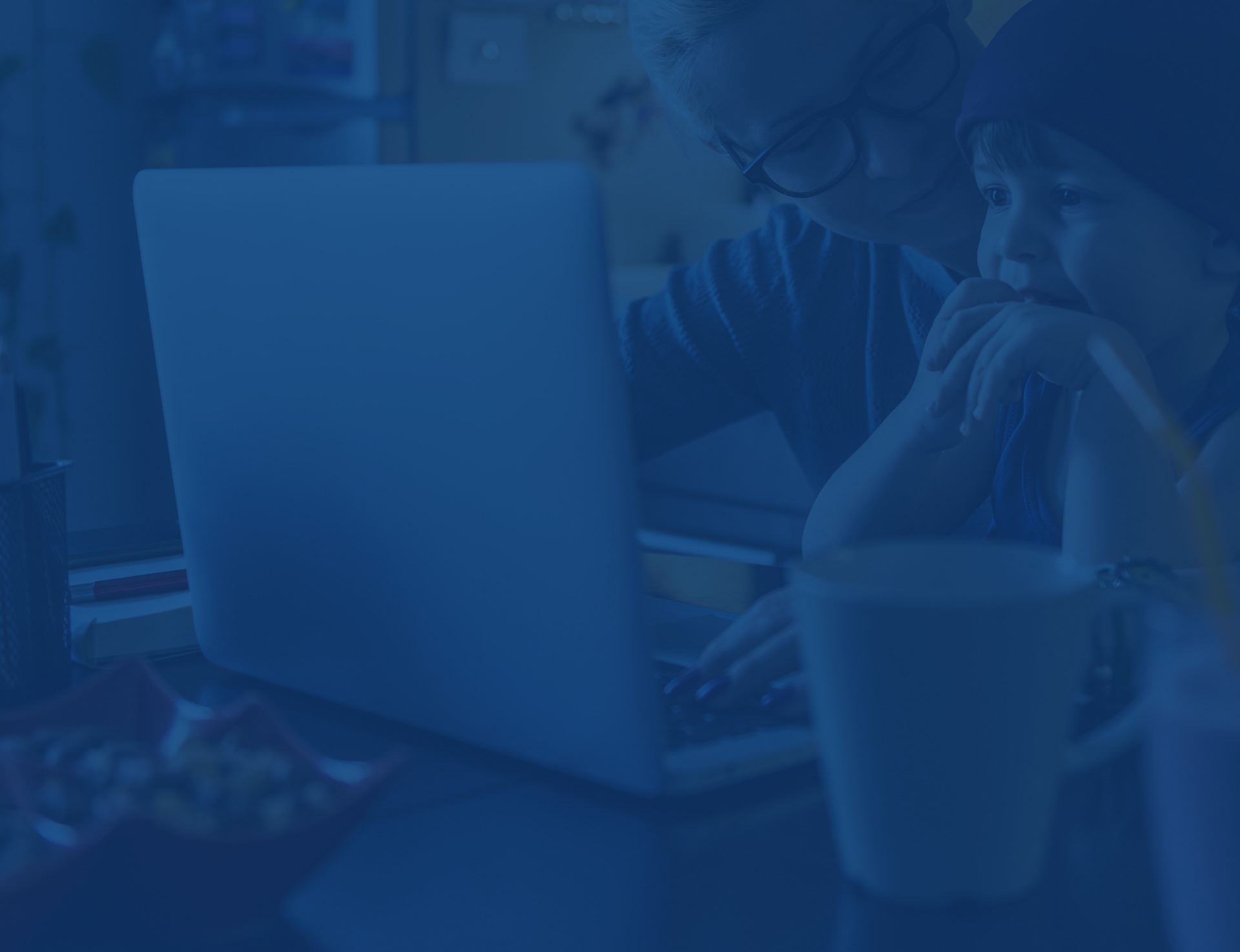 Real Clients. Real Stories.
Hear From Past Client's Who Have Worked With Our Team
Honorable people!

"Took care of me from day one. Knowledgeable in all areas they specialize in. Most importantly they treated me with the utmost respect. Affleck & Gordon moved me from a very difficult situation I couldn't get through on my own."

Douglas W.

Affleck & Gordon won my case!

"I filed for SSDI and had to appeal, so I hired Affleck & Gordon. The attorneys talked to me with the utmost respect and treated me like I was actually someone, not just a number."

R. Duff

I could not be more grateful to the team at Affleck & Gordon.

"I would like to thank Affleck & Gordon for representing me in my SSDI case. They are professional and caring and were always available when I had questions and concerns. Even during a pandemic, they got the job done for me."

T. Curtis
What If My Disability Rating Is Too Low?
A disability rating is determined based on the combined severity of all service-connected disabilities that qualify you for benefits. This rating will be between 0% and 100% and will determine the level of benefits you receive. The VA uses a complex rating system to determine your level of disability using the following process:
Your disabilities are ranked from highest percentage to lowest.
Your highest-ranking disability is matched with successively lower-ranking disabilities on the VA's combined rating table.
The rating table is used to determine your overall combined disability rating, rounded to the nearest 10%.
See the 2022 VA Disability Compensation Rates Here
Yet you may receive a rating that does not match the severity of the disability or disabilities you are experiencing, or else a disability may have worsened over time and your rating should be increased.
You may also be eligible for special benefits such as money for a specially-equipped vehicle if your disability keeps you from driving, compensation to replace clothing damaged by prosthetics or orthopedic devices, or an additional pension for Medal of Honor recipients
Increasing a rating can be a difficult process, but there are circumstances that warrant an increase, such as:
Your condition has worsened, you have an additional condition to report, or you have a secondary disability (a condition caused by an approved disability).
The VA made an error and you have chosen to appeal
If you meet one of these conditions and feel your combined rating should be higher than it currently is, you may seek the increased rating through a supplemental or additional claim with the VA.
An experienced VA disability lawyer can guide you through this process.
How Can VA Disability Lawyers Help?
An attorney experienced in Veterans' disability law can advise you and help you file appeals, assist you with proper and complete documentation, and can fight for you and with you as you navigate your next steps.
If you receive a disability rating you don't feel matches your level of disability, attorneys can act as an advocate on your behalf when seeking a higher rating.
An attorney can also:
Identify strategies to maximize your best pathway to winning your claim.
Help navigate multiple claims or appeals.
Appeal for a higher disability rating.
The law protects veterans specifically regarding legal fees and cases. After 2007, veterans gained new rights with regard to employing legal representation by attorneys for their disability claim. Veterans groups and other advocacy groups petitioned Congress to change the laws to create protections for the rights of veterans.
Schedule a consultation to learn more about how a VA disability lawyer can help you appeal denied benefits or seek a higher disability rating.
---
At Affleck & Gordon, our Veteran clients do not pay attorney fees unless their case is won. Additionally, an initial consultation with attorneys at Affleck & Gordon is completely free.
---
What Sets Affleck & Gordon Apart?
Affleck & Gordon, P.C. has been practicing disability law for nearly four decades. Our firm represents disabled and injured claimants around Atlanta in the areas of Social Security Disability, Workers' Compensation, Personal Injury, and VA Disability cases all across the state of Georgia. Don't Lose Your Financial Security Because You Didn't Contact a VA Disability lawyer in time. Your case is important to you, and it's important to us. Contact us for a free initial consultation regarding your claim and to learn more about how we can help.
You Deserve Dedicated Representation At Affleck & Gordon, we are committed to providing the highest possible legal counsel. We return calls promptly, keep you up to date on your case, and will always be there for you. We do not rest until you get what you deserve.

You Deserve Experienced Counsel With over 45 years of experience and tens of thousands of individuals helped, our team has the skill, resources, and determination to aggressively and strategically evaluate, understand and fight your claim.

You Deserve a Thorough Team The Affleck & Gordon team is not only committed to your case, but we are committed to you. We understand that this is your life and your future, and will diligently do everything on our end to obtain a favorable decision on your behalf.

You Deserve Financial Security Your case is important to you, and it's important to us. It represents how you will or will not be able to take care of your basic needs, as well as those of your family, for the foreseeable future. We are committed to fighting for what you deserve. Let Us Protect Your Financial Security
Put Over 45 Years of Experience on Your Side